Summertime city
Zurich might be Switzerland's biggest city but it's not a huge metropolis so is easily manageable, especially in summer when most of the action is on or around the water. Our three must-do things are ones that make a summer in this city complete.
Related Article: 24 hours in Zurich
River Limmat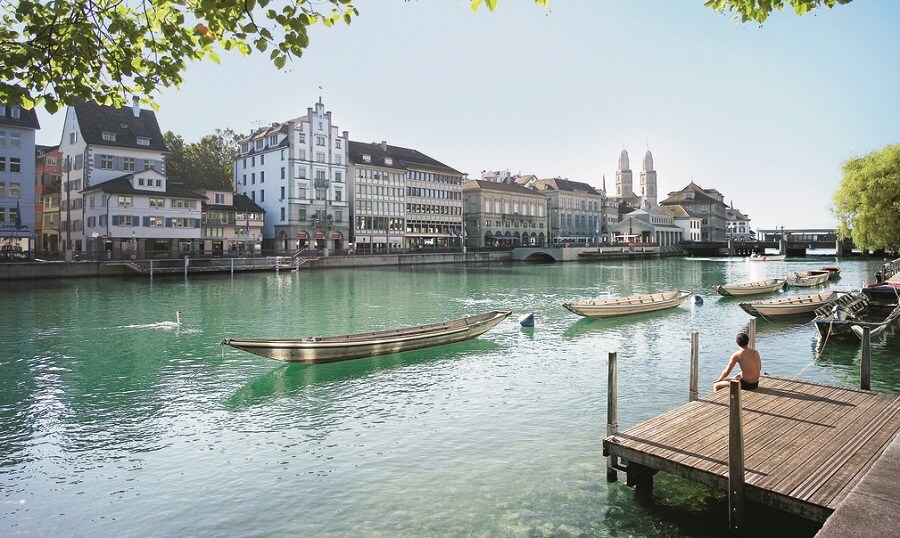 You may be tempted to take a lovely lake cruise but why not see Zurich from a different angle and take a river boat? The low wide boats with glass roofs are designed to duck under the many bridges as you glide along the Limmat between the station and the lake. It's a city tour like no other!
Related Article: Urban swimming in Zurich
Bürkliplatz market
One of the best things about being abroad is the food, and not just in the restaurants. Visiting a farmers' market is a delight, especially when it's not only fruit and veg but also local specialities on offer. The best in Zurich is at Bürkliplatz beside the lake, every Tuesday and Friday morning.
Related Article: Swiss museums in and around Zurich
Street Parade
It's big and it's loud. Street Parade is Europe's largest house and techno festival, with over one million participants. The official 2.4km route runs along the lake shore but it effectively takes over the whole city. This year it's on 12 August so either plan to join, or leave town to escape it!
Related Article: A guide to Zurich's Kreis district
For more ideas on how to Do, Dine and Spend in Zurich and beyond, visit our Destinations page.