Here are 12 of the most expensive handbags in the world:
12. Marc Jacobs Carolyn Crocodile Handbag : $30,000
Made of purple crocodile skin, this beautiful quilted Carolyn handbag is made of purple crocodile skin, and is one of Marc Jacob's most popular bags.
11. Fendi Selleria Bag: $38,000
The Fendi Selleria Bag features two of the world's rarest and most expensive animal skins: sable and chinchilla.
10. Gadino Bag by Hilde Palladino: $38,470
Norwegian designer Hilde Palladino's Gadino bag features 39 white diamonds hidden in clasps of white gold.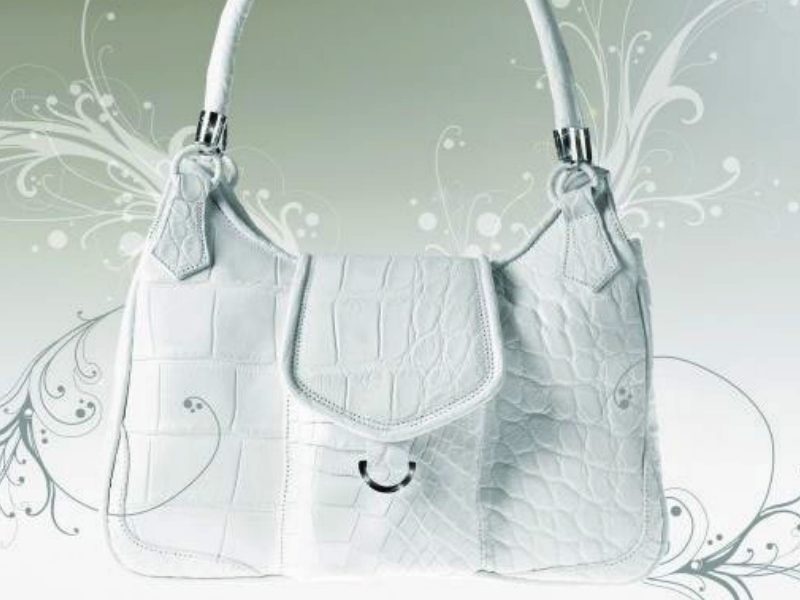 9. Louis Vuitton Tribute Patchwork Bag: $42,000
Only 20 of these patchwork bags exist and were created using 15 different Louis Vuitton patterns.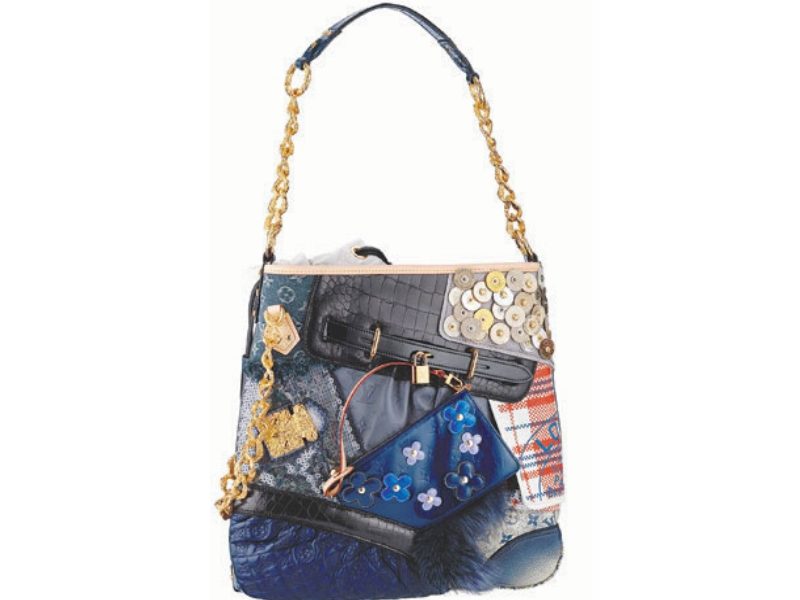 8. Louis Vuitton New Age Traveller backpack: $54,500
The LV New Age Traveller backpack features various lurex jacquard woven Monogram fabrics alongside exotic skins including crocodile and snakeskin. The bag also has suede leather tassels and headphone cables, and two furry fox tail charms.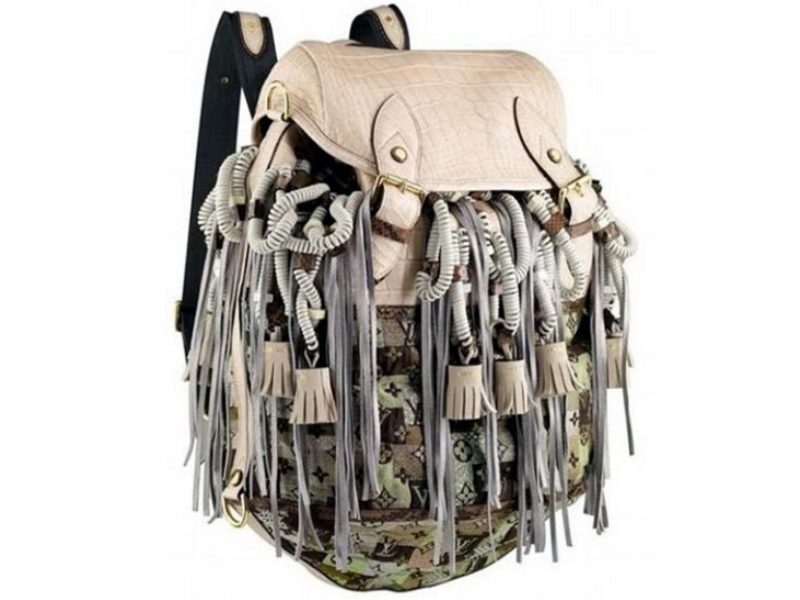 7. Leiber Precious Rose: $92,000
The Leiber Precious Rose accessory features 1,016 diamonds totalling 42.56 carats, 1,169 pink sapphires and 800 tourmalines, all set in 18-carat white gold. So precious, that there is only one available in the world.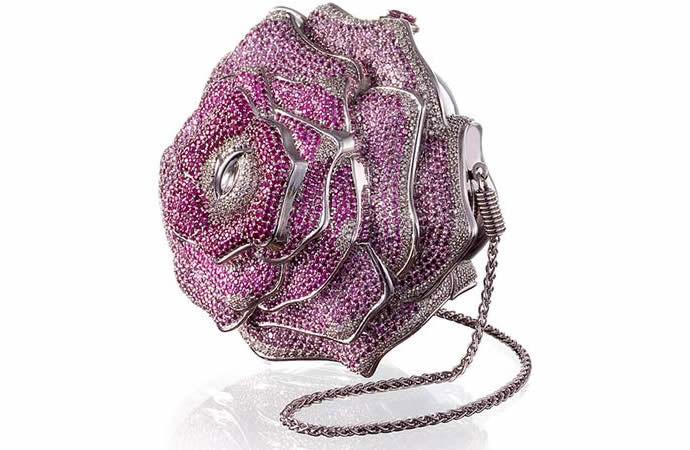 6. Hermes Matte Crocodile Birkin Bag: $120,000
This bag, inspired by French actress Jane Birkin, is made of crocodile skin and its clasp features 10 carats of white diamonds.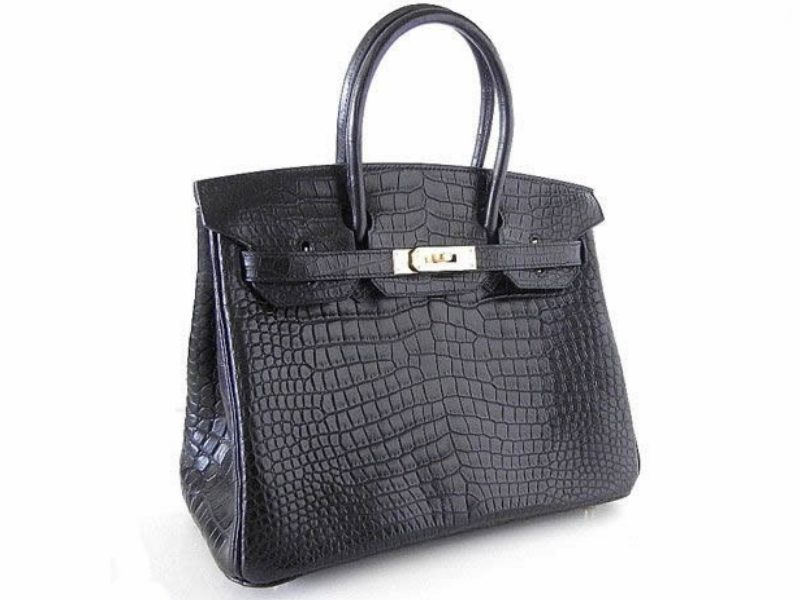 5. Urban Satchel Louis Vuitton Bag: $150,000
The Louis Vuitton Urban Satchel Bag looks more like a nasty pile of rubbish and comes with an extremely nasty price tag.
4. Lana Marks Cleopatra Bag: $250,000
Lana Marks produces only one Cleopatra bag every year, made of metallic silver alligator skin and a clasp with 1,500 black and white diamonds in 18-carat white gold.
3. Chanel Diamond Forever Classic Bag: $261,000
The Chanel Diamond Forever Classic Bag features a staggering total of 334 diamonds (a total of 3.56 carats) set in 18-carat white gold. The shoulder straps are also made from white gold. Chanel has made only 13 of these bags.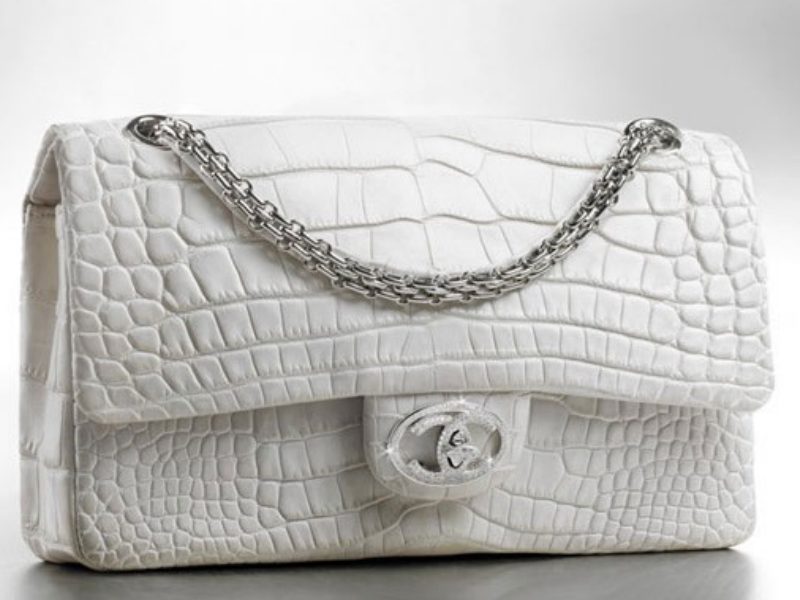 2. Hermes Birkin bag by Japanese designer Ginza Tanaka: $1.9 million
Japanese designer Ginza Tanaka made the body for this Hermes Birkin bag with 100% platinum. As if this wasn't fascinating enough, she adorned it with 2,000 diamonds and an 8-carat pear-shaped shimmering diamond. Both the removable strap and the diamond can be used separately as a bracelet or necklace.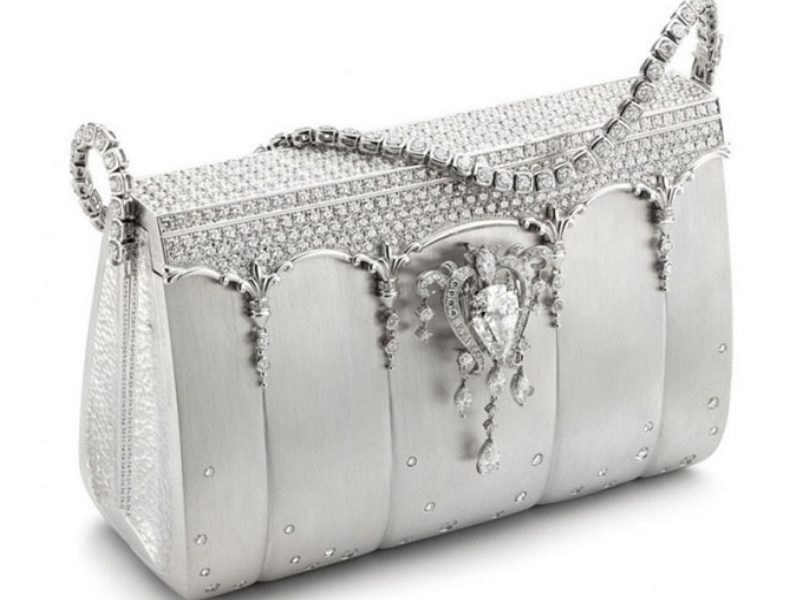 1. The 1001 Nights Diamond Purse by House of Mouawad: $3.8 million
This is the world's most expensive handbag and certified by Guinness Book of World Record as just that. The heart shaped purse is encrusted with 4,517 diamonds in yellow, pink and colourless variants totalling to 381.92 carats. It took ten skilled artisans and a total of 8,800 hours to create this accessory.